Where to Buy Property in Greece in 2017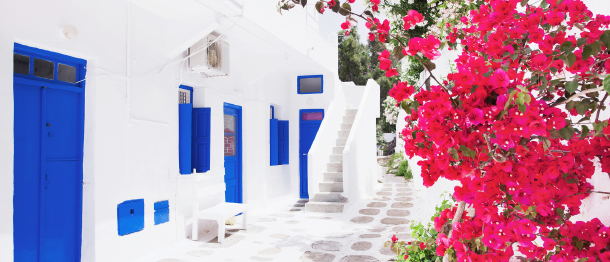 It's no secret that real estate prices in Greece have been at their lowest since 2009. However, this does not necessarily mean that the country's real estate market will never experience any long overdue rebound. On the contrary, the country's economy has been showing indications of growth that is expected to continue well into the following year, thanks in part to the latest significant influx of tourists from other European countries. Market observers predict that real estate will play a huge role in that growth, which is promising news especially for those hoping to make more money from those properties that they bought at bargain prices in the last seven years.
Here's a brief rundown of the most highly recommended places in Greece as far as buying property is concerned:
1. A good place to start would be none other than the country's capital and largest city: Athens. A report published by the Bank of Greece stated that, although the average housing prices in the city have experienced continued decline following the 2008 European recession, the rate of decline in 2016 was only 0.35% whereas each of the previous five years saw rates going no lower than 4.99%. This has been touted as a sign of an impending rebound which aspiring homeowners are highly advised to take advantage. Moreover, those wishing to buy income property will be pleased to know that rental return rates in the city have kept steady within the 5% to 10% range.
Athens also has options for those with more discerning taste with regards to atmosphere and amenities. A popular destination in the city is the Exarcheia neighborhood which is known for its bohemian feel (as well as the huge number of small to medium apartments for sale found therein).
2. Greece's second largest city and its gateway to the Balkans, Thessaloniki is also worth considering whether you are in the market for income property or for a place you can use all year round as the city has everything from apartment buildings to seaside country homes. The city's mix of historical heritage and a modern atmosphere keeps bringing in large numbers of tourists every year, many of whom prefer to rent instead of booking hotel rooms. Also, a significant portion of the local population consists of students of two of the country's biggest universities which are also located there, and it is expected that many of that number will want a place to stay in the city.
3. Sometimes, it's the lesser-known rural areas that have plenty of worthwhile finds in terms of bargain property. In the case of real estate in Greece, these are the less popular islands and seaside communities on the mainland. The Mani Peninsula is one such area partly known for villages where you can find traditional stone houses that are selling for as low as €10,000. However, if you do buy a house at that price, you might end up spending nearly the same amount on renovations to make it presentable enough to be rented out to interested tenants. Seasoned income property owners in Greece agree you'd be better off spending up to €20,000 on an already renovated stone house instead to spare yourself from the hassle.
The lesser-known coastal villages also feature slightly more modern seaside apartments. They might not have the nostalgic feel of stone houses but they still make ideal holiday retreats for more easygoing folks who don't want to go too far to go to the beach.