Management

Mehrdad Bonakdar

CEO / Chairman
Read more
As founder and Chairman / Board Member of the KENSINGTON Finest Properties International AG and the KENSINGTON Real Estate Family Office AG, the estate agent business of the KENSINGTON Group, Mehrdad Bonakdar not only possesses 20 years of experience in the real estate sector. He also benefits from an excellent, reliable and wide international network.
Stephanie Flindt

Marketing Manager
Read more
Stephanie Flindt has been living and working in Spain since 2003. The first 5 years she was working as a journalist and also as a marketing & sales assistant for a German estate agency on the Spanish mainland. In the year 2008 she decided to move to Mallorca to improve her skills.
Baccalaureate diploma with the focus on art & design.
Completed apprenticeship as an office clerk in Germany.
Several years of experience in journalism, worked as an editor and host for newspapers, radio and TV stations.
Many years of experience in the real estate sector, specialized in marketing and sales coordination.
Languages: German, English, Spanish.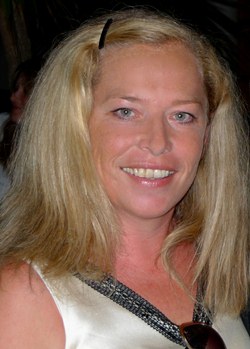 Ingrid Bonakdar

CFO
Read more
Ingrid Bonakdar is a trained office clerk of Financial Administration. Since more than 20 years she has been working for several international companies in Germany, Spain, Switzerland and Dubai with the main focus on the real estate sector. She speaks fluent German, Spanish and English.

Ignacio Fiter

Head of Expansion Spain
News